Early polling researchers knew well that their data was only as good as their interviewers. These field researchers had to interpret instructions to implement sampling strategies, keep careful records of responses, and perform the delicate business of in-person interviewing with professionalism and discretion. Gallup, Roper, NORC, and other organizations took interviewer training seriously and provided their new employees with extensive background on the purpose and methods of public opinion research.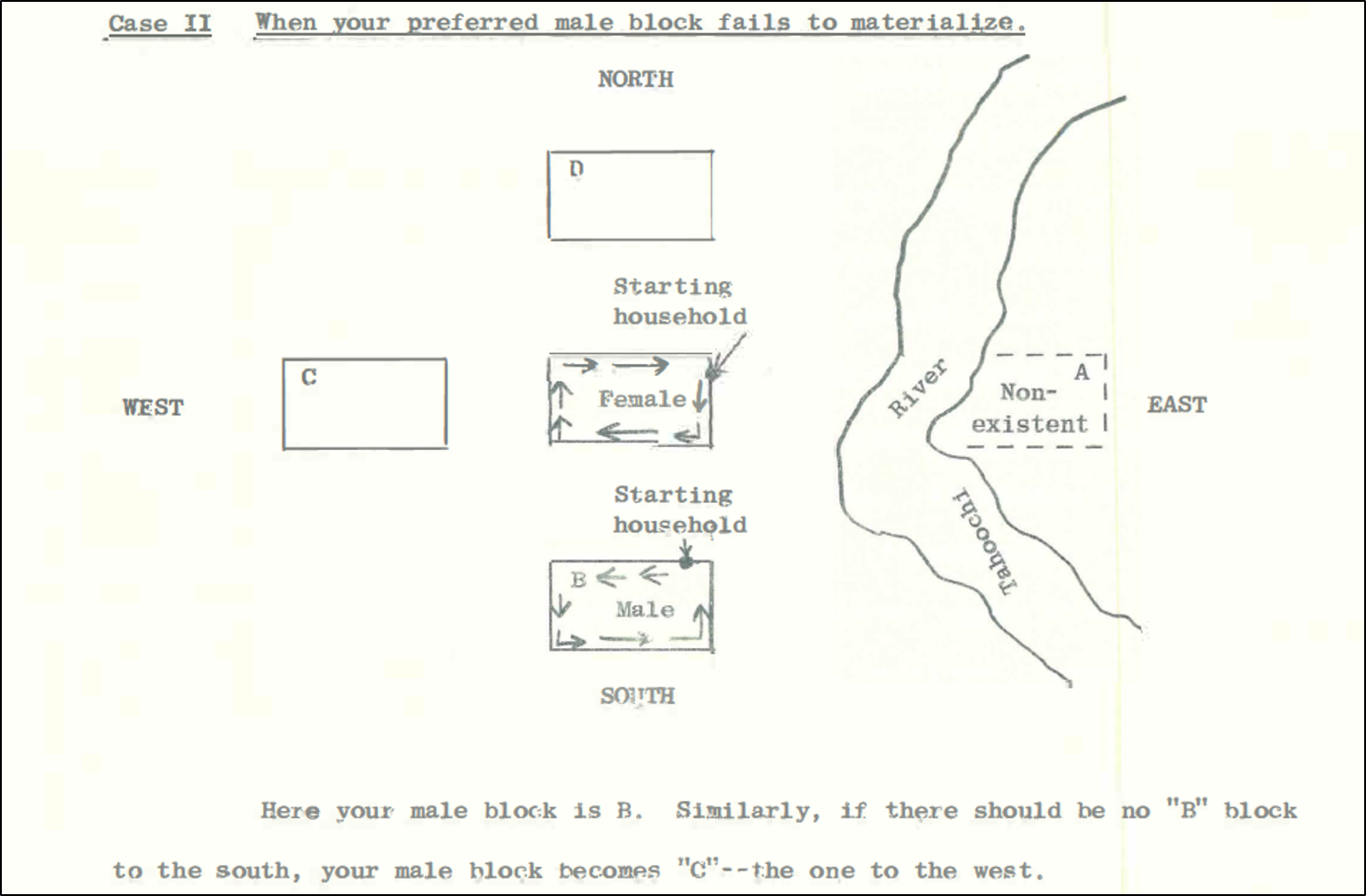 The sampling section of the Interviewers' Handbook provides fascinating detailed information on the selection of respondent households.
"In one sense, the history of opinion and marketing research is as old as civilization – if one wishes to use the all-encompassing definition that it is the assembling of facts about people's opinions, attitudes, habits and activities. As the profession of opinion and marketing research is practiced today, however, its history is a short one."
Elmo Roper and Associates Interviewers' Handbook
Interviewer training manuals from the early years of polling therefore offer an indispensable source of detailed information about the work of these organizations. As part of the Roper Center's ongoing efforts to digitize historical materials from its collections, a digital copy of the 1962 Elmo Roper and Associates Interviewers' Handbook is now available. This document covers the history of public opinion research and the Roper organization in particular; the different kinds of research studies conducted by Roper; the workflow of the research process; sampling; and interviewing.
For more interviewer training material, see Interviewing for NORC, 1947.
Click here to see Roper Organization polling questions in iPoll.