2000 Social Capital Community Benchmark Survey blog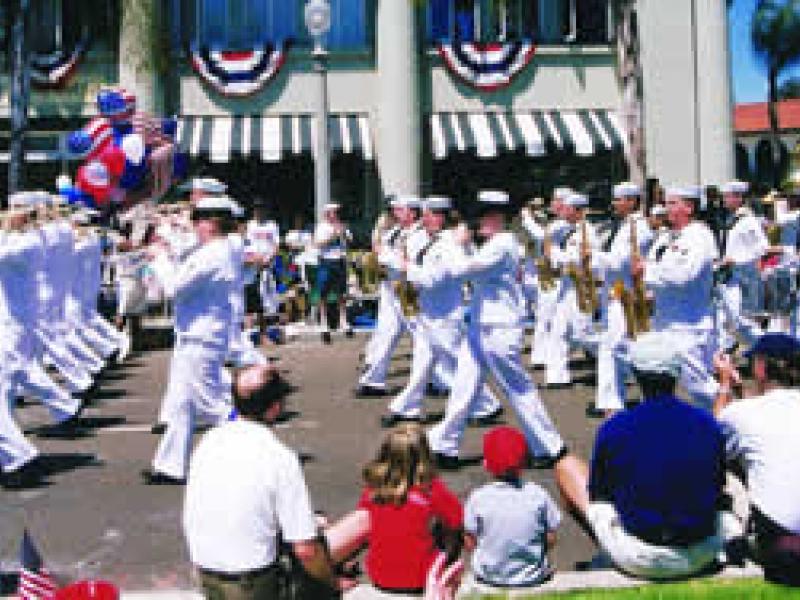 Table 1 Communities Surveyed, Geography of Area, and Sample Size
Sponsor
Area
Sample Size
Goal
Actual
Arizona Community Foundation (C.F.)
Maricopa County
500
501
C.F. for Greater Atlanta
Counties: DeKalb, Fulton, Cobb, Rockdale, Henry
500
510
Forum 35/Baton Rouge Area Foundation
East Baton Rouge Parish
500
500
C.F. of Greater Birmingham (AL)
Counties: Jefferson, Shelby
500
500
Boston Foundation
City of Boston (includes oversample of 200 in 4 zip codes)
600
604
C.F. Serving Boulder County
Boulder Co.
500
500
Foundation for the Carolinas
Counties: N.C.: Catawba, Iredell, Rowan, Cleveland, Lincoln, Gaston, Mecklenburg, Cabarrus, Stanly, Union, Anson; S.C.: York, Chester, Lancaster
1500
1500
Central New York C.F.
Onondaga Co (includes City of Syracuse)
500
541
Chicago Community Trust
Counties: Lake, McHenry, Cook, DuPage, Kane and Will.
750
750
Greater Cincinnati Foundation
Counties: OH: Butler, Clermont, Hamilton, Warren; KY: Boone, Campbell, Kenton; IN: Dearborn
1000
1001
Cleveland Foundation
Cuyahoga Co.(includes oversample of 100 Latinos)
1100
1100
Delaware Division of State Service Centers/Delaware C.F.
Kent County, Sussex County, city of Wilmington, non-Wilmington New Castle County
1368
1379
Denver Foundation/Rose C.F./Piton Foundation
City and County of Denver
500
501
Anonymous funder
Portions of the "Oakland Corridor" (in W. Oakland, CA) covered by the following exchanges in Area Code 510: 208, 238, 268, 452, 465, 632, 652, 655, 663, 673, 763, 832, 834, 835, 839
500
500
East Tennessee Foundation
Counties: Anderson, Blount, Campbell, Claiborne, Cocke, Grainger, Greene, Hamblen, Hawkins, Hancock, Jefferson, Knox, Loudon, Monroe, McMinn, Morgan, Roane, Scott, Sevier, Union, Unicoi, and Washington.
500
500
Fremont Area C.F. (MI)
Newaygo County (with screening)
750
753
Grand Rapids C.F.
City of Grand Rapids
500
502
C.F. of Greater Greensboro
Guilford County, (includes oversample of 250 in Greensboro)
750
750
Greater Houston C.F.
Harris county
500
500
Indiana Grantmakers Alliance
State of Indiana
1000
1001
Greater Kanawha Valley Foundation
Counties: Kanawha, Putnam, Boone
500
500
Kalamazoo C.F.
Kalamazoo County
500
500
California C.F.
Los Angeles County
500
515
Maine C.F.
Cities/Towns: Lewiston, Auburn, Greene, Sabattus, Lisbon, Mechanic Falls, Poland, Turner, Wales, Minot
500
523
Montana C.F.
State of Montana
500
502
New Hampshire Charitable Foundation
State of NH. (includes oversample of 160 in Cheshire County and 40 in I-93 corridor"*)
700
711
Peninsula C.F./C.F. Silicon Valley
Counties: San Mateo, Santa Clara Part of Alameda County: Fremont, Newark, Union City
1500
1505
Rochester Area C.F.
Counties: Monroe, Wayne, Ontario, Livingston, Genesee, Orleans (includes oversample to achieve minimum of 100 Hispanics and 100 African Americans)
900
988
The St. Paul Foundation
Counties: Dakota, Ramsey, Washington
500
503
The San Diego Foundation
San Diego County
500
504
Walter & Elise Haas Fund
City & County of San Francisco
500
500
C.F. for Southeastern Michigan
Counties: Wayne, Oakland, Macomb, St.Clair, Wasthenaw, Monroe, Livingston
500
501
Winston-Salem Foundation
Forsyth County
750
750
York Foundation (PA)
York County
500
500
Northwest Area Foundation
Minneapolis
City of Minneapolis
500
501
North Minneapolis
ZIP 55411 & ZIP 55405 north of I-394 (with screening)
450
452
S. Dakota (rural)
rural South Dakota
375
368
central Oregon
central Oregon
500
500
Seattle
City of Seattle
500
502
Yakima
Yakima County
500
500
Bismarck
City of Bismarck
500
506
* Defined as: in Hillsborough County: Nashua, Hudson, Pelham, Litchfield, Merrimack, Bedford, Goffstown, Manchester, Hollis, Amherst; in Rockingham County: Salem, Windham, Derry, Londonderry Download Adobe Acrobat Reader

Download Documentation Only
Codebook (459KB)
Restricted Dataset
If you require the 13 geographically sensitive fields (like zip code, 1990 and 2000 census tract and census block, etc.), you must download and complete a Confidentiality Agreement (PDF 58KB) attesting to your need for these fields and the manner in which you will safeguard the data. Once the completed agreement has been received by the Roper Center, it will take 2-3 days to be processed. The restricted fields are free to members. Non-members will be charged the going rate for non-member datasets. Please see Dataset Fees for specific information. If you have questions, please contact Data Services at Data Services.
Restricted Use Variables
| fips | FIPS Code |
| --- | --- |
| tract | Census Tract (see below) |
| block | Census Block (see below) |
| place | Census Place (see below) |
| mcd | Minor Civil Division |
| msa | Metropolitan Statistical Area |
| zip code | Zip Code |
| city_str | City Name |
| state | State FIPS code |
Geographic Terminology
Source: Marketing Systems Group (MSG) Blocks

The smallest level of geography used by the Census Bureau to report and collect Census Data is a Block. A Block is an area about the size of a city Block. For the 1990 Census there were approximately 8 million Blocks. Due to confidentiality problems associated with reporting data at this level, and the large file size created by Block level statistics, some Census information is not available for Blocks. Blocks are identified with three digit numbers in a range from 100 to 999.

Census Tracts

A Census Tract is an area used by the U.S. Bureau of the Census to collect and tabulate Census data. A Tract generally contains between 2500 and 8000 persons. Census Tracts do not cross County boundaries, but can cross City, Township, and Town boundaries. Census Tract boundaries usually remain permanent for about 10 years and change only at the onset of the decennial Census. Boundary changes that occurred between the 1980 and 1990 Censuses include tracts being split into two or more tracts, some tracts were combined or aggregated, and new tracts were created. There are approximately 50,000 Census Tracts in the U.S. Census Tract numbering consists of a 4 digit number with a 2 digit suffix, such as 1016.01 and have a range from 0001.00 to 9499.99. A suffix of .99 indicates a tract containing the population aboard one or more civilian or military ships, but contain no households. Suffixes between .80 and .98 identify 1990 Census Tracts that were revised or created between the time the 1990 Census was collected (Pre-Census) and when it was tabulated (Post-Census). A tract with a suffix of .80 through .98 have very few, if any, households or population. Additionally, .80 through .98 suffixes did not exist during the data collection phase of the 1990 Census and may be missing from databases using Pre-Census geographic information. Census Tracts exist only in Counties in Metropolitan Areas and in other densely populated Counties.

FIPS State/County Code

Every County in the U.S. has a unique FIPS Code, assigned by the Federal Government. The FIPS Code is always 5 digits long, where the first 2 digits signify the State and the last 3 digits in the FIPS code signifies the County.

Minor Civil Division

Minor Civil Divisions (MCD's) exist only in 28 states of the U.S. MCD's have legal boundaries and are known under various terms including Towns, Townships, Boroughs, Cities, etc. Census Tract boundaries generally correspond to MCD boundaries, but Census Tract boundaries may cross and can include more than one MCD. In states without MCD's the Census Bureau has created Census County Divisions (CCD). A CCD is an area created using combinations of Census Tracts, has no legal boundaries, and functions primarily for the collection and tabulation of Census statistics. There are 30,000 MCD's and 5,000 CCD's in the U.S.

Place

A Place is defined as an incorporated place with an active government and with definite geographic boundaries such as a City, Town, Village, etc. Places may be subdivisions of MCD's, or in some situations they are the same as MCD's. In addition, the Census Bureau recognizes unincorporated places that have no definite boundaries or government. These are known as Census Designated Places (CDP). There may be a relationship between Place boundaries and Census Tract boundaries, but Tract and Place boundaries do not necessarily correspond. There are 23,000 Places in the U.S.
Acknowledgements
The participating sponsors and communities of The Social Capital Community Benchmark Survey are: Arizona Community Foundation (Phoenix); Community Foundation for Greater Atlanta; Forum 35/Baton Rouge Area Foundation; Community Foundation of Greater Birmingham; Boston Foundation; Community Foundation Serving Boulder County; California Community Foundation (Los Angeles); Foundation for the Carolinas (NC, SC) (Charlotte); Central New York Community Foundation (Syracuse / Onondaga Co.); Chicago Community Trust; Greater Cincinnati Foundation; Cleveland Foundation; Delaware Division of State Service Centers/Delaware Community Foundation; Denver Foundation/Rose Community Foundation/Piton Foundation; East Tennessee Foundation; Fremont Area Community Foundation (MI); Grand Rapids Community Foundation; Community Foundation of Greater Greensboro; Greater Houston Community Foundation; Indiana Grantmakers Alliance; Greater Kanawha Valley Foundation (WV); Kalamazoo Community Foundation; Maine Community Foundation (Lewiston-Auburn); Montana Community Foundation; New Hampshire Charitable Foundation; Peninsula Community Foundation /Community Foundation Silicon Valley; Rochester Area Community Foundation (NY); The Saint Paul Foundation; The San Diego Foundation; Walter & Elise Haas Fund (San Francisco); Community Foundation for Southeastern Michigan (Detroit); The Winston-Salem Foundation; York Foundation (PA); and Northwest Area Foundation (Bismarck, central Oregon, Minneapolis, North Minneapolis, rural South Dakota, Seattle, and Yakima)
Related Links