The Public Opinion Programme at the University of Hong Kong (HKU POP) is now a Roper Center data provider.
HKU POP has been conducting quality research on all aspects of life in Hong Kong for over a quarter-century. The Roper Center is proud to announce that this important body of work will be made available to our research community.
HKU POP was established in June 1991 to collect and study public opinion on topics which could be of interest to academics, journalists, policy-makers, and the general public. POP has conducted more than 1,500 independent surveys on wide range of topics with numerous partners including media, government, non-profits and academics. POP's collection of data includes almost 200 tracking questions relating to a spectrum of social issues in Hong Kong, and many have been asked for over 24 years.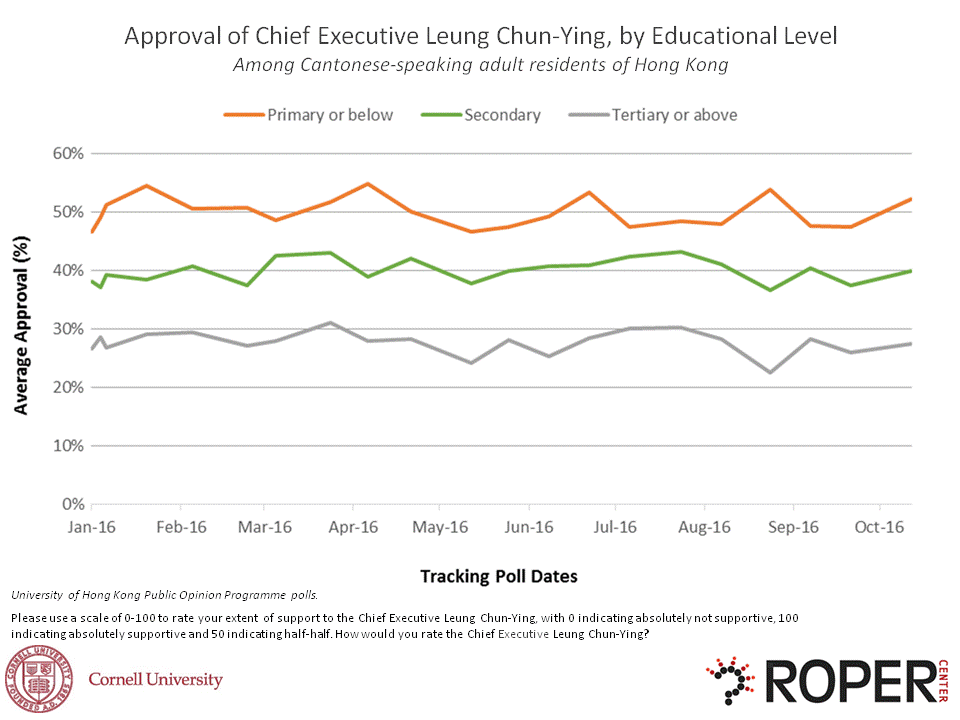 Chief Executive Rating tracking poll datasets from April to October of this year are available now at Roper, as well as the 2016 Legislative Council Election Pre-Nomination Survey and the 2016 Survey of People's Ethnic Identity datasets.  Current HKU POP polls will be accessible in the Roper Center database shortly after release, including the biweekly Chief Executive rating poll and the Legislative Council rolling survey.  Historical polls will be added over the coming year, offering users twenty-five years of data from a world leader in public opinion research.