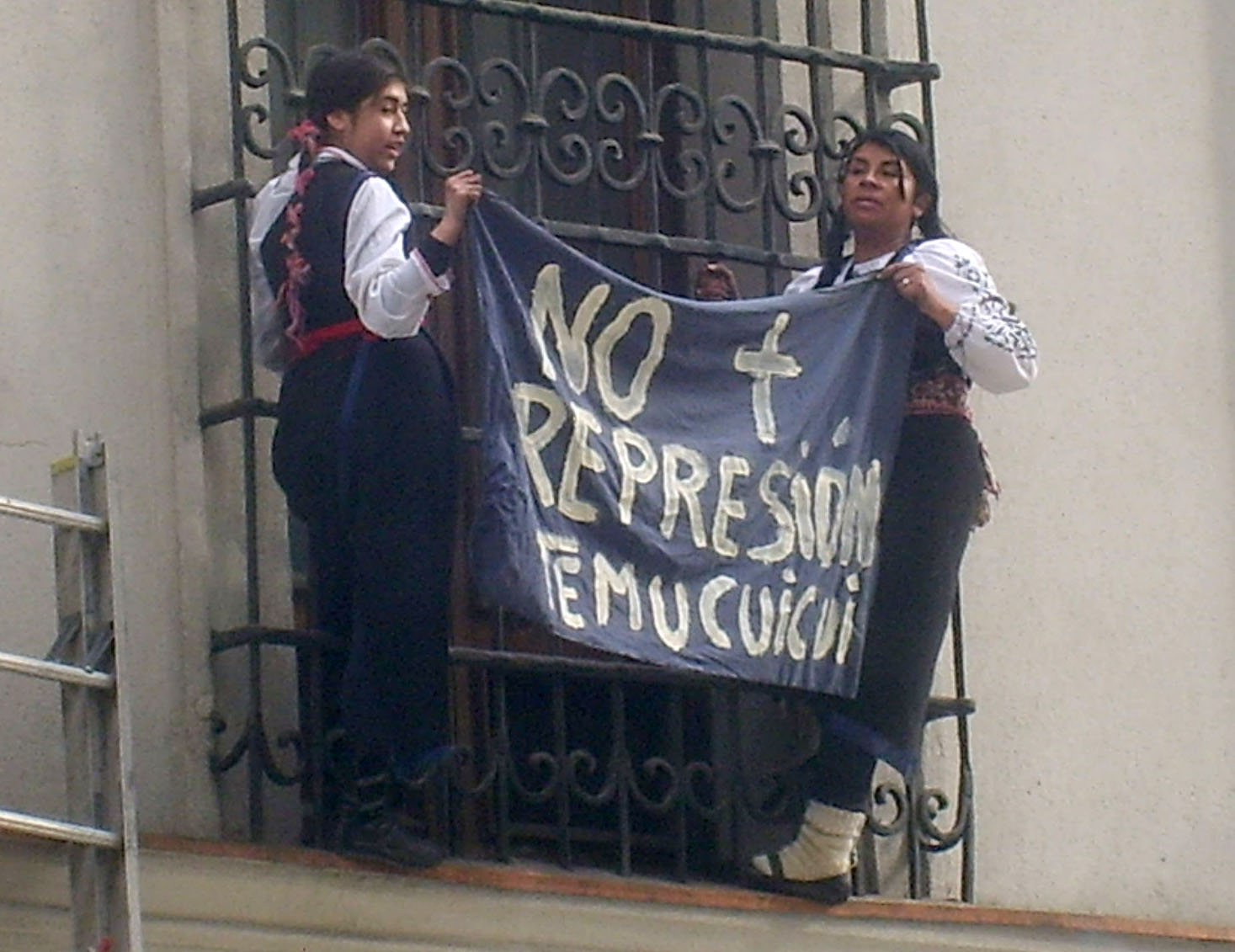 Indigenous Mapuche women protesting at the Palacio de la Moneda, Santiago de Chile. Photo by Cymru.lass
Centro de Estudios Públicos's (CEP) May 2006 study offers valuable insight into the cultural climate and current conditions of Chile from the perspectives of both the indigenous Mapuche (n=1,487) as well as non-Mapuche (n=1,484) individuals. Some of the topics include Mapuche representation, discrimination, Chilean repair or compensation of the Mapuche people, observance of cultural traditions, and integrating into mainstream Chilean society.
This study is unique not only in its provision of data from a robust sample population of Mapuche people, but for its potential comparisons in combination with CEP's study of the same name conducted a decade later.
Jessica Riggs is a data processor at the Roper Center.
---
Mapuches rurales y urbanos hoy.
El estudio del Centro de Estudios Públicos (CEP) de Mayo 2016 ofrece una vision valiosa del clima cultural y las condiciones actuales de Chile desde las perspectivas tanto de los indígenas Mapuche (n=1,487) así como de los no Mapuche (n=1,484). Algunos de los temas incluyen la representación Mapuche, la discriminación, la reparación o compensación chilena al pueblo Mapuche, la observancia de las tradiciones culturales, y la integración de los indígenas Mapuche en la sociedad chilena dominante.
Este estudio es único no solo en la provision de datos de una considerable muestra de población Mapuche, sino además por su potencial para realizar comparativas en conjunto con el estudio de la CEP del mismo nombre realizado una década después.
Jessica Riggs se desempeña como procesadora de datos en el Centro Roper.