The annual Mitofsky Award event is the primary fundraising activity hosted by the Roper Center Board of Directors every November. Funds raised are allocated specifically to support the enrichment of the archive and the cultivation of diversity and scholarship within the field of public opinion polling. The award itself honors the life and work of the late Warren J. Mitofsky – an innovator in survey research and longtime chair of the Roper Center for Public Opinion Research Board of Directors.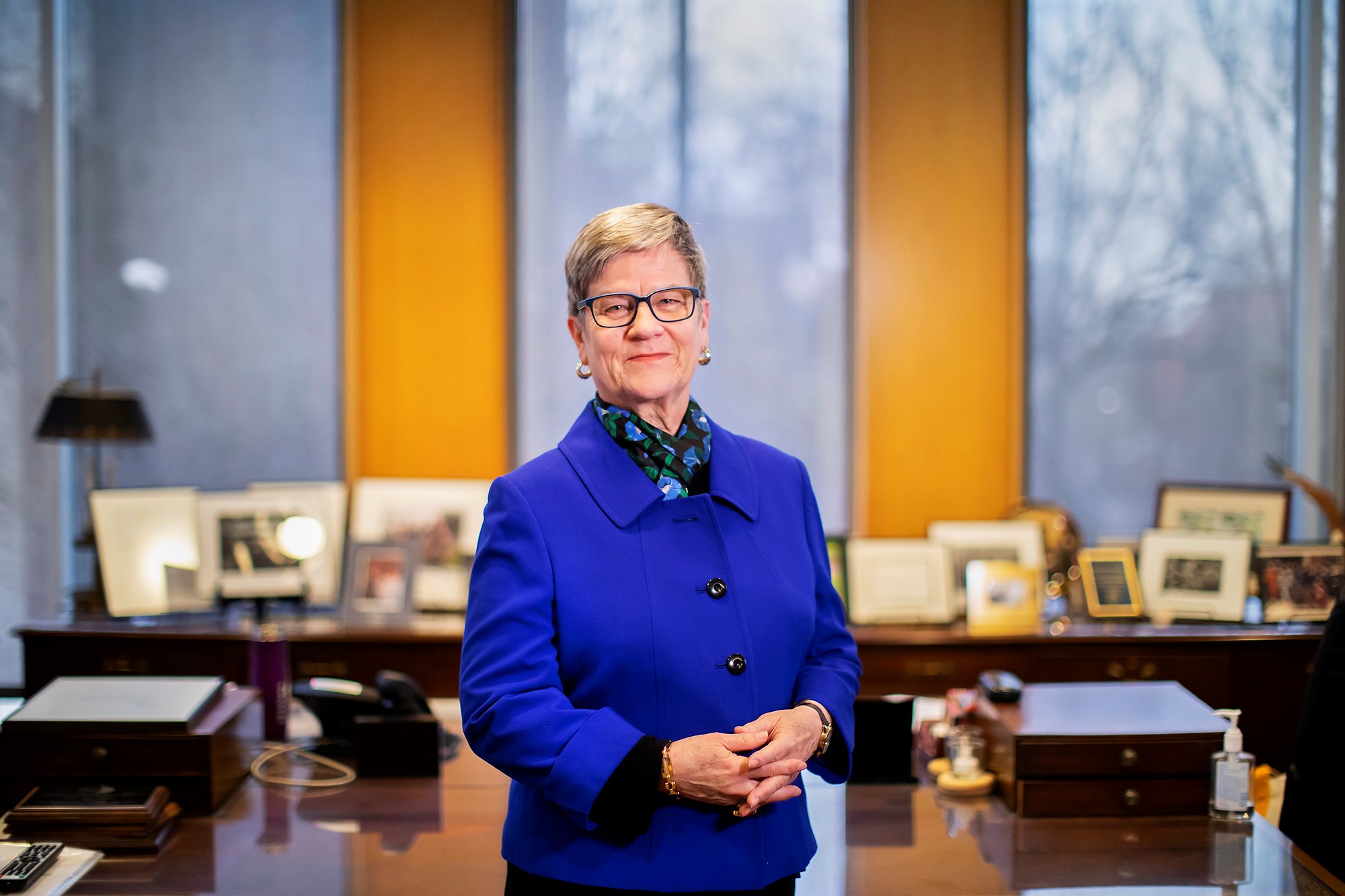 The Board of Directors of the Roper Center for Public Opinion Research at Cornell University is pleased to announce Dr. Kathleen Hall Jamieson, Elizabeth Ware Packard Professor at the Annenberg School for Communication of the University of Pennsylvania and director of the university's Annenberg Public Policy Center, where she co-founded FactCheck.org, as the recipient of the 2022 Warren J. Mitofsky Award for Excellence in Public Opinion Research. This award recognizes Dr. Jamieson's scholarly contributions to our understanding of public opinion, in particular its interrelation with media, in a range of contexts from electoral choice to public health and, presciently, the public's understanding of science and its importance. Read more about her achievements here.
The Mitofsky Award ceremony and dinner to honor Dr. Jamieson will be held on Thursday, November 17, 2022, at 6:00 PM ET at The Line Hotel in Washington, DC. To reserve your seat and support the Roper Center, click the links below.
If you are interested in staying at the event facility, a block of rooms has been reserved at The Line Hotel at a single occupancy rate of $199/night. Please use this Roper Center Booking Link by October 18th to reserve your room at the negotiated discount rate. Note that the booking link will work for room nights Nov. 16 and 17 only. If you want to extend your stay on either end, please use the link to book those nights and then call the reservations team at 202-793-7173.