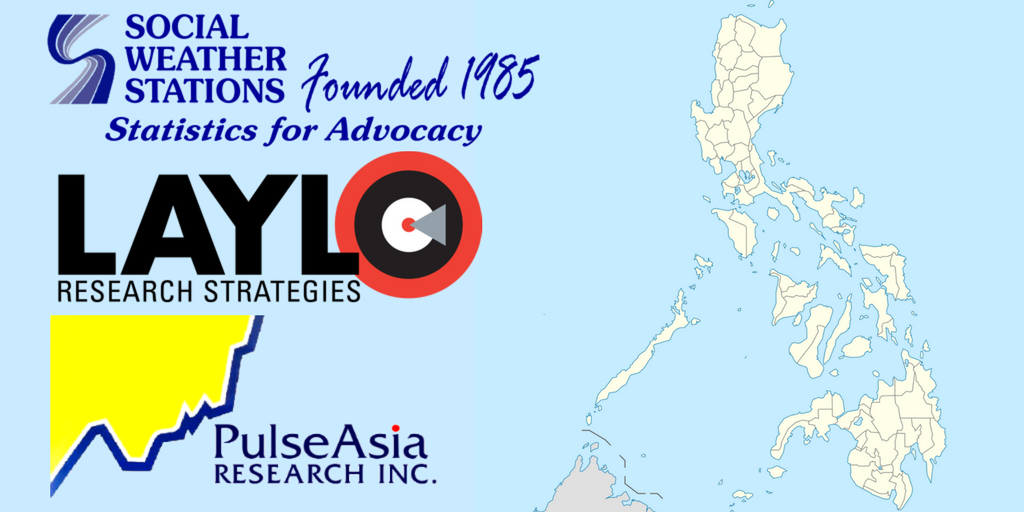 In recent months, the Roper Center has begun to receive datasets from three new data providers in the Philippines. Social Weather Stations, the oldest public opinion survey research firm in the country, has renewed its relationship with Roper and submitted its first new study since the 1990s. Pulse Asia Research and Laylo Research Strategies, two additional leading public opinion research organizations from the Philippines, will also be sharing their current and historical collections with Roper.
Together, the archived studies from these three organizations will represent the most comprehensive collection of Philippine public opinion data in the world. The topics covered in the datasets now available from Roper include the President Benigno "Noynoy" Aquino III administration, corruption in government, disaster response, quality of life, and Duterte's campaign against illegal drugs. The 2010 Social Weather Station Pre-Election poll explored vote intention for that year's election in detail, while the Laylo Strategies 2010 "MegaPoll" of 11,800 respondents offers the possibility of narrow demographic analysis of voter preferences. Thirteen installments from 2013 to 2017 of the quarterly Ulat ng Bayan (People's Report) national survey from Pulse Asia track vital social and political measures, including those related to the 2016 presidential election.
Explore datasets from the Philippines currently available at Roper and watch this space for new additions to this exciting collection.