In December 2017, the Chicago Council on Global Affairs in partnership with the Yuri Levada Analytical Center released the 2017 US-Russia Survey, a cross-country poll of adults in Russia and the United States. This joint survey highlights Russian and American attitudes and views related to foreign policy, US-Russian relations and cooperation to solve international problems, and international influence and power.
Study findings show that both publics see growing importance for Russia in the world today, as well as declining importance for the US as a world leader (source: The Chicago Council).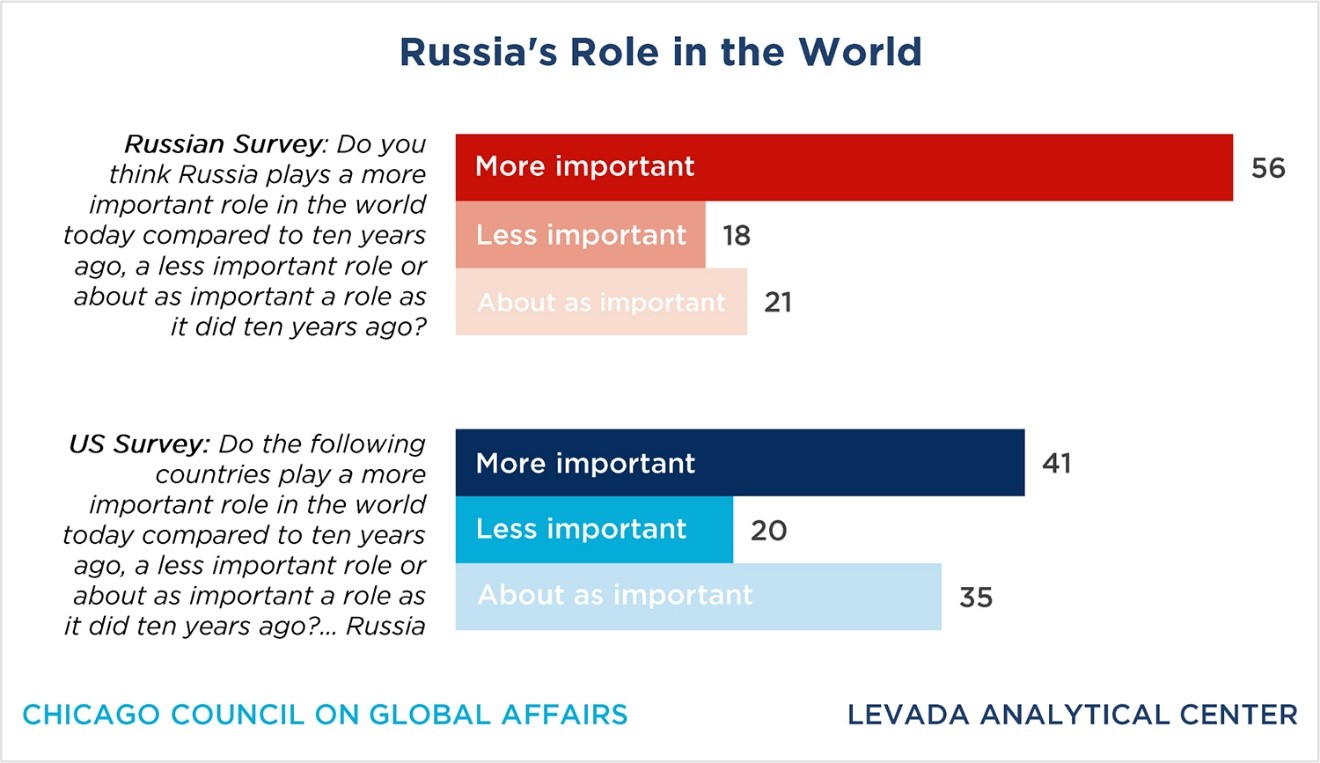 For more resources on the US role in the world, visit our Topics at a Glance page, offering prepared iPOLL and dataset searches, interpretive analysis, related datasets, and data charts.