Being IP authenticated on your campus enables you to conduct some searches (like online stores let you shop without signing in), but using your personalized account permits you much greater access and the ability to utilize more tools.
Sign in to make use of these research tools—
Download datasets (it is required that the individual agree to the terms of responsible use to access data at this level)
Download up to 500 questions from iPOLL at once
And there is one other benefit to having your personalized account—you can access all Roper Center resources remotely from any location without going through your school's proxy service.  Just go to our home page directly and sign in with your email and password, and you will be ready to do your research.
How to Make a Personalized Account
Before you begin, make sure that when you access iPOLL with the purpose of creating a personalized account you are either on-campus at a member institution or using your library's virtual proxy network to gain access.
In order to make a personalized account, go to iPOLL, and you should see a page that looks like this: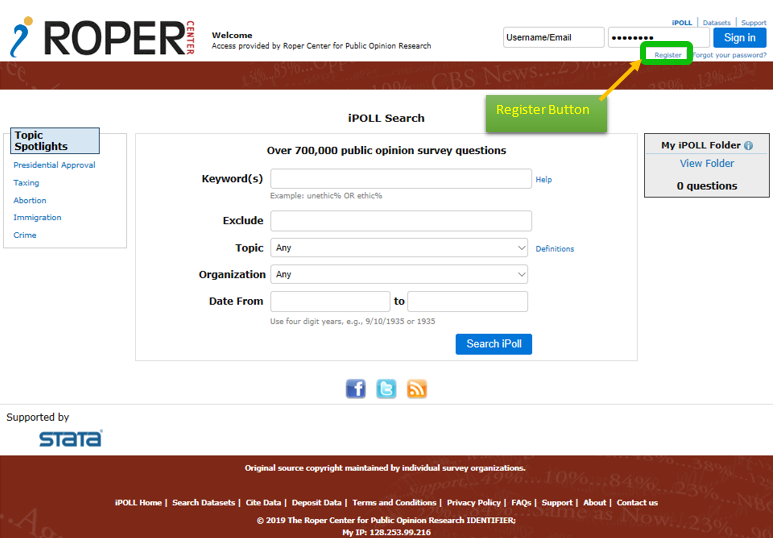 Once you click register, you will go to the registration page.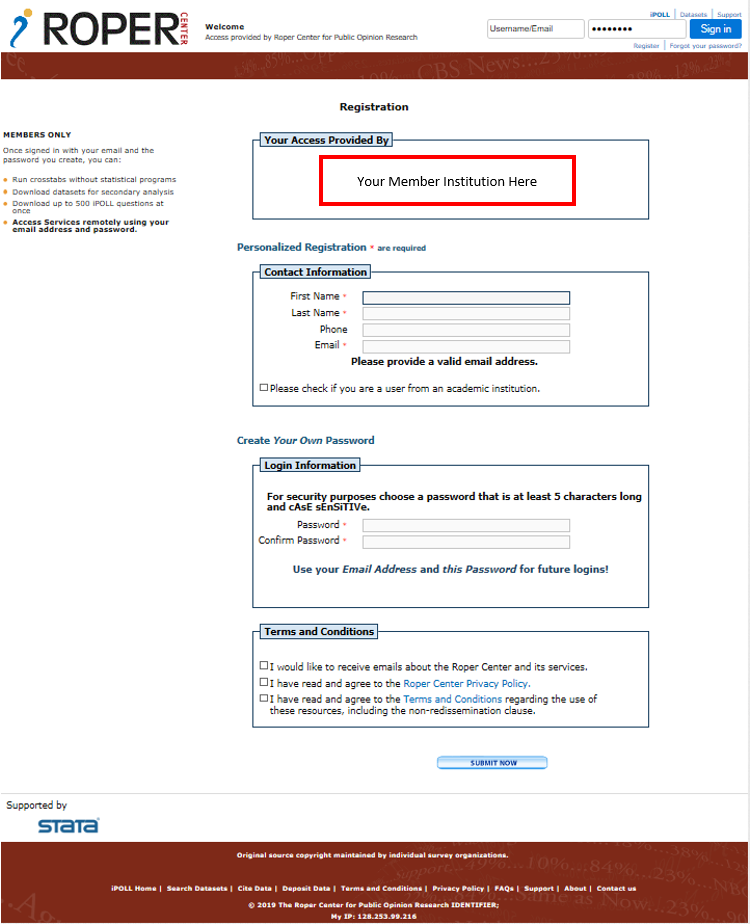 Fill in the information and click "Submit Now." Simple as that.
Now that you have a personalized account, sign in iPOLL using your username and password in the top right corner, and enjoy the full functionality of member access to iPOLL!
If you have forgotten your password or username or which email you used to sign up for your personalized account, contact the Roper Center today at 607.255.8129 for help resetting your access information.