Shirley A. Star (1918-1976) was a major contributor to the development of quantitative social research methodology. She is known for her research on public perceptions of mental health, for developing innovative narratives used to portray various types of psychological issues, as well as her studies in race relations.
Star grew up in Chicago and earned her bachelor's degree in 1939 and her Ph. D in 1950 at the University of Chicago.  Star began her career working for the Information and Education Division of the War Department in Washington, DC during World War II. Through Samuel A. Stouffer, she became a peer and colleague to many researchers who also went on to make large contributions to polling science. Star was one of the principal contributing authors of the pioneering work "The American Soldier." In her obituary published July 26th, 1976, the Washington Post states that her chapter "The Negro Soldier" was a major reference point for efforts toward desegregating the Army in the 1950s.
Dr. Star joined the National Opinion Research Center in 1947 and was a senior study director and treasurer of the center. She also taught methods in the University of Chicago's sociology department. Her paper "The Public's Ideas About Mental Illness" published in 1955 has been widely referenced. After her work at NORC, Star spent two years with Johns Hopkins as an associate professor of mental hygiene in the School of Hygiene and Public Health. After this, she spent several years as a project director for the University of Chicago's Center for Urban Studies. She then moved west and spent the next few years as a sociology lecturer at the University of California, Berkeley. She earned an associate degree with the highest honors in computer data processing in 1972 from the Merritt Community College in Oakland California.  After Cal Berkley, in 1973 she accepted her final position as a senior research associate at the Bureau of Social Science Research.
Roper Center worked with NORC researching their image archives of past NORC employees. We are reasonably sure that the image in the upper left is Shirley Starr's high school image.  The other three images were from a box of undated 1950's images.  If you or anyone you know think you can identify Dr. Starr, please contact the Roper Center.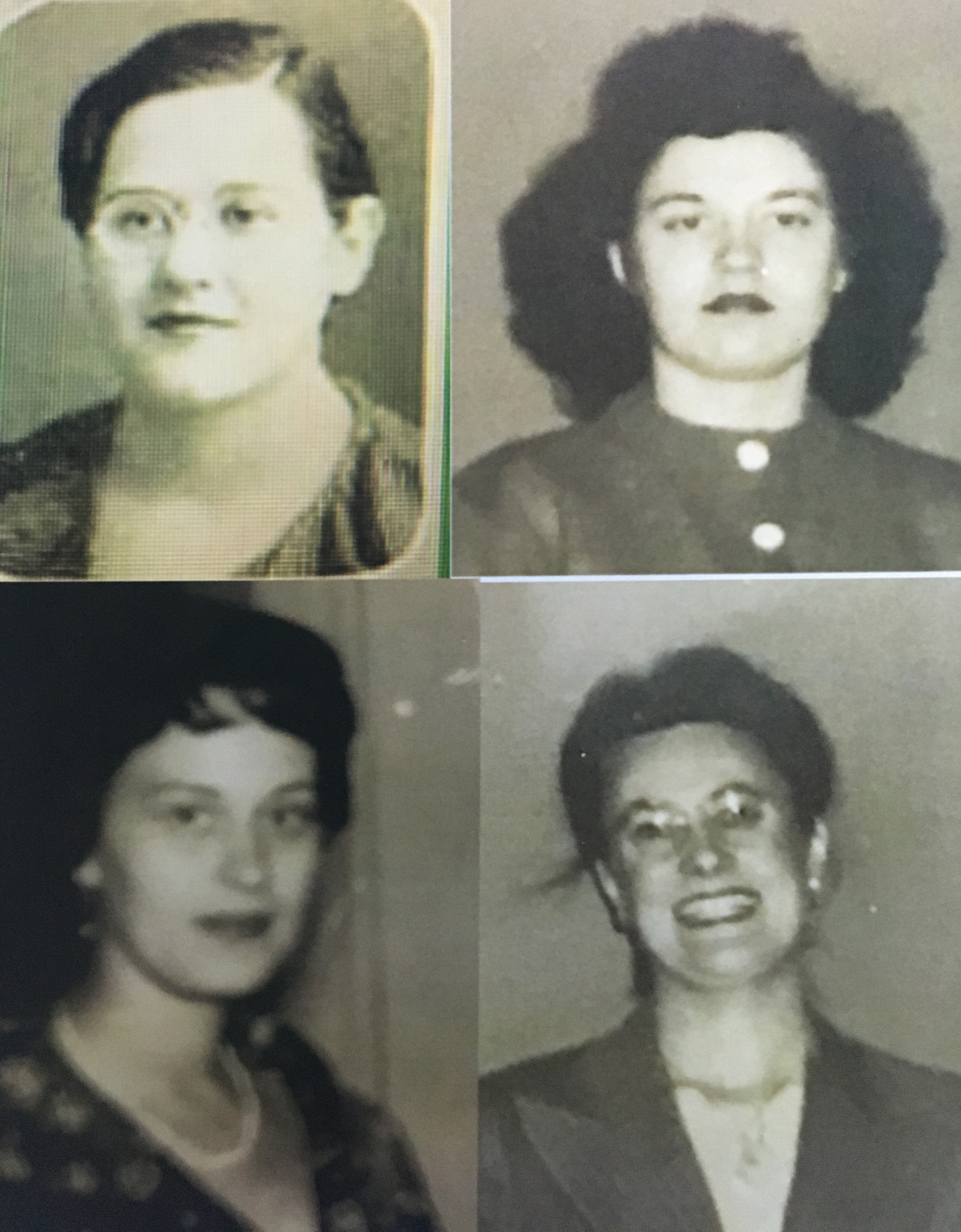 References:
Link to Washington Post Obituary, July 1976
Samuel Stouffer and the GI Survey:  (Pages 169-170)
https://www.norc.org/PDFs/publications/StarS_Publics_Ideas_1955.pdf
Photos: Courtesy of NORC at the University of Chicago.